Welcome to the Little Einsteins Wiki. Little Einsteins is a animated Series by Disney. it revolves around a group of kids that ride in their favorite Rocket Ship! They go on adventures around the world exploring Music and art. Its an adventure for all.
                                                                                 Featured Photos
Who is your favorite Einstein?
The Months Einstein
Information On Qunicy
     

             
Quincy is the kid who loves to play instruments. He is a member of the Little Einsteins gang and loves to hang out with his friends.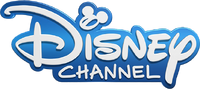 This wiki is a fan-oriented website for archival and educational purposes only. Little Einsteins belongs to Baby Einstein, Curious Pictures,Buena Vista Television Group (2005–07) & Disney–ABC Television Group (2007–09)</p>
Ad blocker interference detected!
Wikia is a free-to-use site that makes money from advertising. We have a modified experience for viewers using ad blockers

Wikia is not accessible if you've made further modifications. Remove the custom ad blocker rule(s) and the page will load as expected.