Ad blocker interference detected!
Wikia is a free-to-use site that makes money from advertising. We have a modified experience for viewers using ad blockers

Wikia is not accessible if you've made further modifications. Remove the custom ad blocker rule(s) and the page will load as expected.
                                                                                                           The Little Einsteins Wikia
                                                                                                                                                                                                                   Current Admin -
Bubic Einstein
Hello, We are the Little Einsteins
Little Einsteins is television show on the channel Disney Junior Little Einstein consists of 4 children. Leo, Annie, Quincy and June. The children ride on a rocket ship to explore the world, and learn about music, as well. They help each other out and help animals or things who need help! The Series started in October of 2005 and Ended airing in 2009 (But when they were finished making episodes; they ended up in 2007). Ever since 2011 Little Einsteins been airing Reruns on Disney Junior!
Meet The Team!
Leo is the leader of the group. He loves to conduct. He loves his little sister Annie and is the pilot of Rocket!
Annie is the singer of the group. She can come up with a rhymed song for any of the mission. She is the youngest Little Einstein!
June is the girl who loves to dance. She can help out the team by dancing the problem away. She is the same age as Leo.
Quincy is the musician of the group. He loves to play any instrument to help out the team. If there's a instrument he has never played he plays it like a pro.
Rocket is the teams transforming ship that can take them anywhere they want to go. He has cool things that can help out the team on the mission.
The Months Einstein!
Annie! Annie is the singer of the group who can sing to the animals and help out the team with a song to cheer them up. She is the youngest Einstein. She  looks small but she is super nice and can solve any mission she comes across. She is the only other Einstein that ever drove Rocket. (Not including Leo)
This Months Number 1 Video!
This months video is the Brazilian Portuguese Intro that aired in Brazil. The dub is called Mini Einsteins. The video is listed below so check it out and let the mission begin!
We need you!
This wikia is still growing and needs your help! Buckle your seat-belts and get ready to help out this wiki and helping it grow! If you see any harmed pages please message Bubic Einstein at his wall. Enjoy your stay! Mission Completion!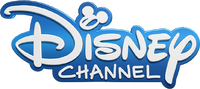 This wiki is a fan-oriented website for archival and educational purposes only. Little Einsteins belongs to Baby Einstein, Curious Pictures,Buena Vista Television Group (2005–07) & Disney–ABC Television Group (2007–09)